Challenges to see how smart and knowledgeable you are in Cities: Skylines.
Scenarios are playable maps that can be made in Cities: Skylines. Each scenario has its own set of tasks that must be done in a certain amount of time. Don't get me wrong, these scenarios aren't just tutorials. They also have hard plots that need your skills as a city planner to fix.
Since these difficult situations were added with the Disasters, Green Cities, and Mass Transit DLCs, you need to download all three before you can play them. If you want to know what kind of situation will test your skills as a city builder, you don't have to look any further.
Green Power!
Scenario Completion Requirements
Population must be over 50,000
Electricity production of 500 MW
100% of energy comes from sources that don't harm the environment.
The Green Power scenario is a great way to get to know the new types of power that don't pollute that came with the Green Cities DLC. In particular, you finish this situation when you build a thriving city that runs entirely on clean energy.
Specifically, you'll want to start building wind turbines as soon as this scenario begins. If all of your people leave because they don't have power, you'll lose right away. Even though this scenario is great for showing you everything you need to know about the Green Cities pack, there are much more difficult and rewarding scenarios on this list.
Clean Up Crew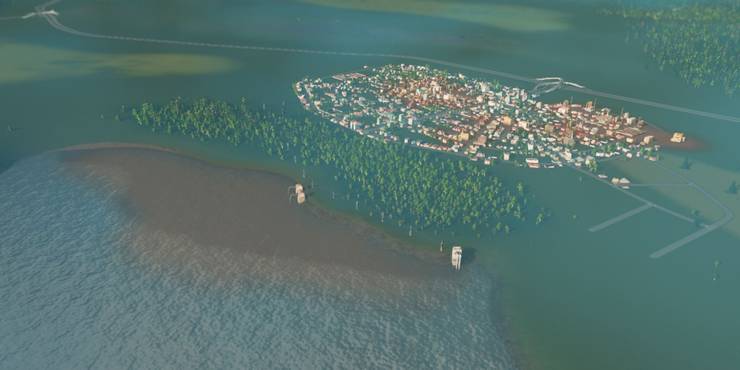 Scenario Completion Requirements
Population must be over 75,000
Average drinking water pollution under 1%
Average citizen health over 85%
In the Clean Up Crew situation, a small town is on the verge of a total disaster. In particular, the sewage is put right next to the source of fresh water, which means that everyone in the town is at risk of getting very sick or even dying.
In general, this is a great scenario because it pushes you to work quickly under pressure and reinforces some of the core game mechanics related to pollution. Lastly, since this came with the Green Cities DLC, you can quickly fix the environment by using the new technologies that came with the pack.
Trains!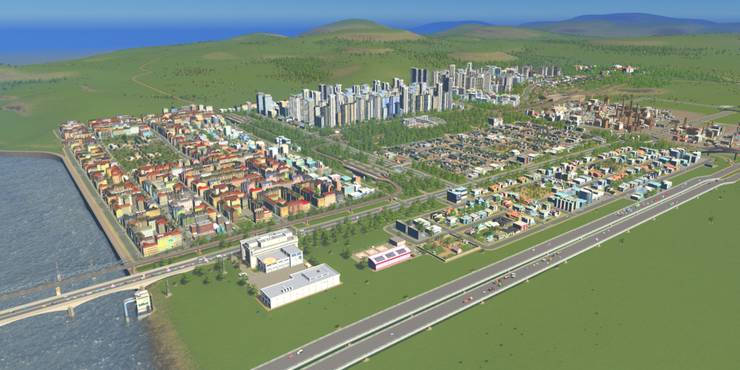 Scenario Completion Requirements
Construct 210 instances of Train Tracks
Transport 200,000 people using trains
The Trains scenario is different from the others because it starts with an area that is completely empty.To finish this storyline, you must build a city and then use complicated train networks to move thousands of your citizens.
You can also make a lot of money by building all kinds of industry zones and linking them with passenger and cargo trains. In the end, this scenario may not be the most interesting plot because you are basically playing the sandbox version of the game, but with a stronger interest in trains.
Fix The Traffic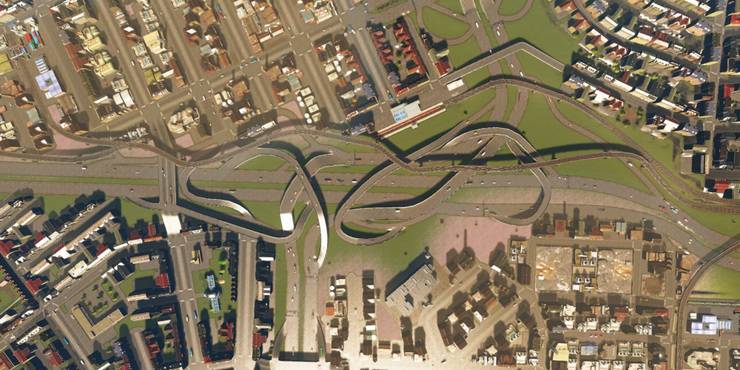 Scenario Completion Requirements
Traffic flow over 82%
Must have over 35,000 population
If you get stressed out easily by big traffic jams and complicated road networks, this might not be the best situation for you. In this story, you are in the middle of a full-fledged city with a lot of traffic problems.
To finish this situation quickly, you should put your city planning skills to the test by tearing down all of the roads that are already there. Also, if the flow of traffic in this scenario is giving you trouble, you can always look up real-world traffic interchanges and try to make them in Flappy Bird.
Alpine Villages
Scenario Completion Requirements
Public transportation must be used to move 500,000 people.
In the Alpine Village situation, you have to set up a good system of public transportation. But you'll be building this city on three different pieces of land. In particular, there is a river that runs through the middle of the map, dividing it into three different areas: commercial, industrial, and residential.
Your civilians will have to use public transportation to get to work, so connecting the three different areas with public transportation is a good way to finish this situation. This will help you get to the highest number of civilians you can move quickly while getting used to the many types of public transportation in the game.
By The Dam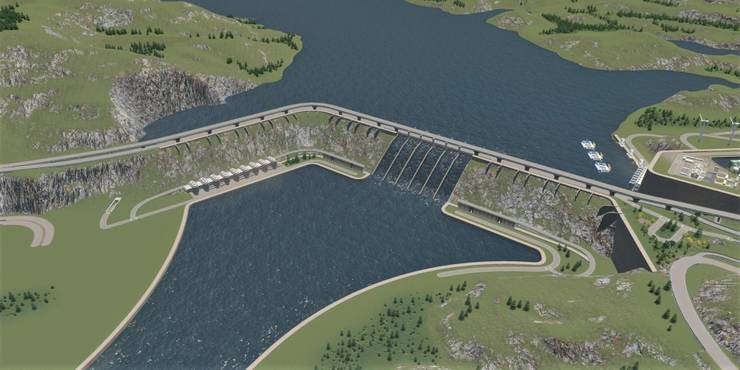 Scenario Completion Requirements
Population must be over 65,000
Must have over 35,000 population
By the Dam is one of the few scenarios where bad things will happen when you hit certain points. In particular, you will be put into a story in which a town is built under a big dam, putting the people who live there at risk of a big flood.
As your population grows, five meteors of different sizes will randomly hit your city and blow up parts of it. To stay alive in this situation, you must keep adding people and take steps to get ready for the worst-case scenario.
Also, keep in mind that your time is important in this scenario because you need to reach the population limit before 300 in-game weeks have passed.
Floodland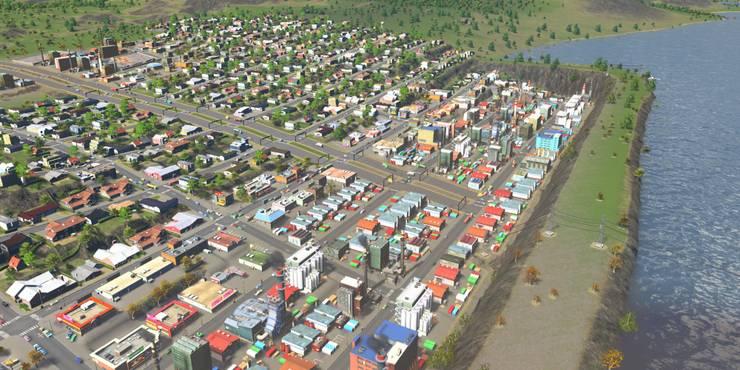 Scenario Completion Requirements
Play 240 game weeks
In the Floodland scenario, you have to stay alive for a certain amount of time, which is not the case in the By the Dam situation. You'll be thrown right into the action, with a city right on the water's edge and only a small cliff between your people and a wall of water.
As you move through the scenario, the water level will rise and crush important buildings in your city more than once. To finish this scenario, you should keep moving your town farther away from the water zone so that you have time to wait out the in-game weeks.
Island Hopping
Scenario Completion Requirements
Must have over 250,000 population
Average health over 20%
Even though the Island Hopping scenario is only ranked as having a medium level of difficulty, most people think that this tropical storyline is the hardest scenario in the whole franchise. In this story, about 80% of the map is water, and the only places where people can live are on smaller islands.
If you want to pass this scenario, you'll need to build a city with enough space for 250,000 people, which can be hard even on normal maps. To finish this situation, you should put a lot of money into high-density housing and get good public transportation to connect all of your islands.
In the end, you will be able to slowly finish this hard plot if you can build islands that are used for living and working.