Find the thrill of hidden enemies! The most elusive and dangerous secret enemies in games are revealed!
Players who are brave enough to go off the beaten path will find hidden enemies to be an exciting task. These hidden enemies often hide in the dark, so players have to go above and beyond to find out about them. This list shows the best-hidden enemies that have captivated gamers all over the world. They range from ancient, mythical animals to mysterious beings.
Finding and fighting these hard-to-find enemies gives players a sense of anticipation and excitement, which pushes them to put their skills to the test and figure out what's going on. Whether it's a spine-tingling meeting with a huge dragon or a heart-pounding battle with a clever sorcerer, hidden enemies add a new level of challenge and reward to the game.
Magician Faust (Legend of Dragoon)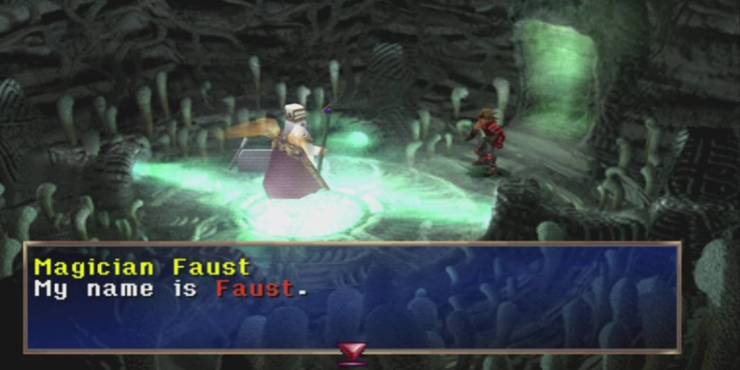 In the Legend of Dragoon, deep in the dangerous and mysterious Forbidden Land is the feared presence of Faust, a very powerful secret boss who gives off a dark aura. Faust is an impossible task for anyone who is brave enough to face him because he can control evil forces.
This enemy is so strong that only the most skilled and determined heroes have a chance against it. Those who do manage to win, though, will not only get rare and valuable items, but also a huge sense of success that will cement their place as legends in Dragoon.
Manus, Father of the Abyss (Dark Souls)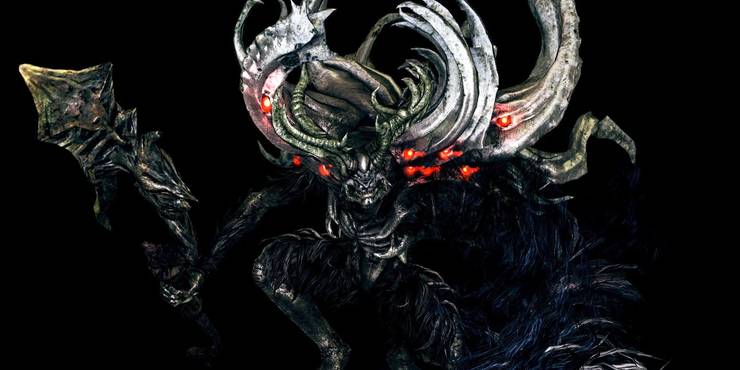 In the desolate world of Dark Souls, where chaos rules and sadness is everywhere, Manus, the original embodiment of darkness, hides in the shadows as a powerful hidden boss. Fighting this monster in a fight that doesn't stop and doesn't give up requires unwavering skill and courage.
Those who are brave enough to face the depths of the abyss will find out what secrets Manus's evil personality hides. The fight with Manus, Father of the Abyss, is a scary test of courage that shows who the real heroes are and who are just ordinary people in this cruel world.
Emerald Weapon (Final Fantasy 7)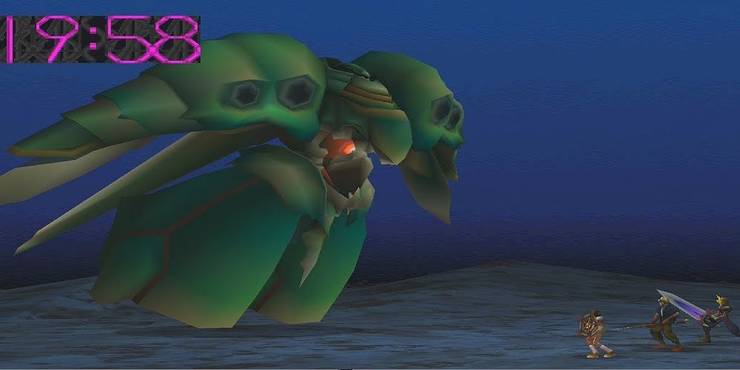 In the world of Final Fantasy 7, Emerald Weapon is a powerful guardian that waits at the bottom of the vast ocean. This aquatic monster is scary because of its huge size and powerful arsenal of attacks that can do a lot of damage. It is a test of any adventurer's skill and plan.
For the great underwater battle that's coming, it's important to be ready by putting together a group with the most powerful items. Those who can stand up to the overwhelming power of Emerald Weapon will be true heroes. They will get the rewards they earn and have their names written into the history of Final Fantasy.
The Nameless King (Dark Souls 3)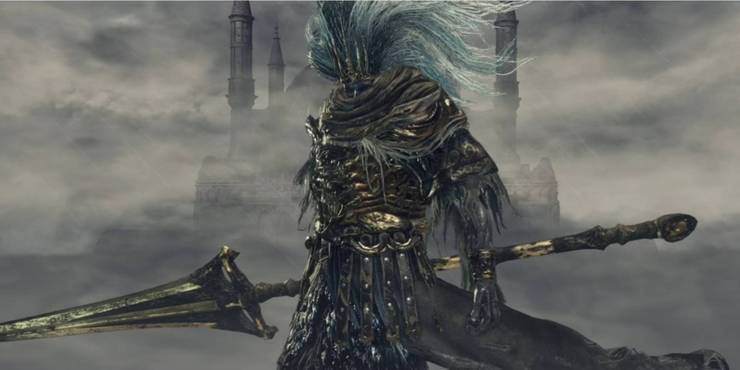 Go to the ethereal heights above and face the mysterious boss known only as "The Nameless King." This boss is a secret boss who is hard to find and has a lot of power.
As you climb up to the skies, you'll have to use all of your fighting skills to beat this tough opponent, who has a fearsome dragon for a loyal mount. The fight with The Nameless King is a real test of your skill and willpower. If you win, your name will be written into the legends of Dark Souls 3, a great honor.
Culex (Super Mario RPG: Legend of the Seven Stars)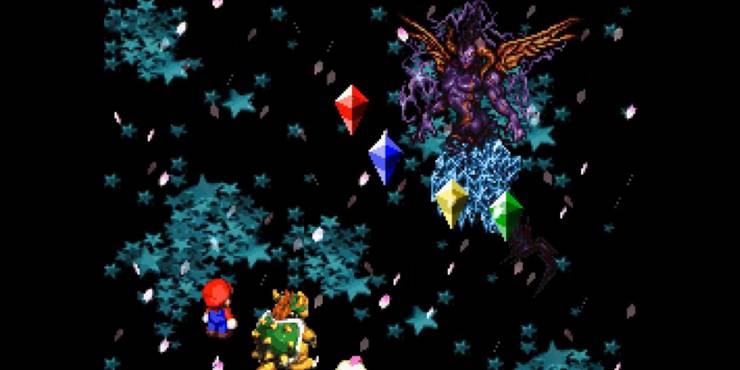 When you go on a secret mission in the whimsical world of Super Mario RPG, you'll meet Culex, a strange being from a faraway and mysterious dimension.
Culex's otherworldly skills and clever strategies make him a unique and difficult opponent. He will fight your party in a turn-based battle that will be out of this world. When you go up against Culex, you have to plan carefully and know how to use your party's skills if you want to win and find out what lies beyond the borders of your known world.
The Moon Presence (Bloodborne)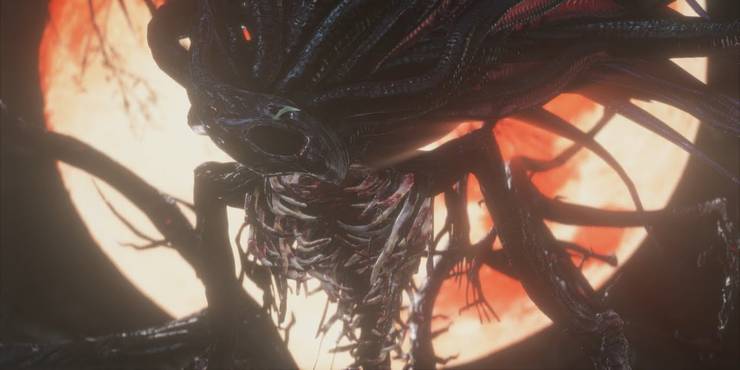 Dive deeper into Bloodborne's nightmare-like abyss and see the real monsters that lie in wait. In the middle of the nightmare world, you will meet an eldritch monster called The Moon Presence. This boss is hidden and has a lot of power.
Embrace the darkness in your hunter's blood and find all the strength you can to face this being from another world. The battle with The Moon Presence is a scary fight that will test both your skills and your mind. Only the bravest and most determined shooters will have a chance of getting through this scary situation without getting hurt.
Yiazmat (Final Fantasy 12)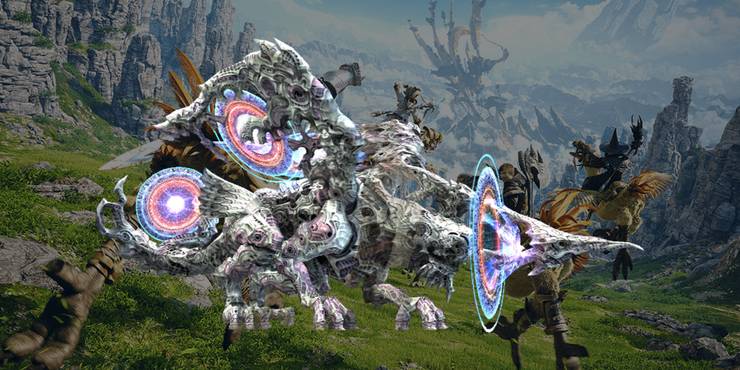 Yiazmat is the hardest and most impressive hunt in Final Fantasy 12. Get ready for a tough battle with him. This hidden boss has an unimaginable 50 million HP, making it a true test of willpower for even the most powerful adventurers.
To fight Yiazmat, you have to keep your mind on the task at hand, plan carefully, and be very determined. Those who can survive its constant attacks and come out on top will be able to call themselves "legends" of Final Fantasy 12. Their names will be written in the history of video games forever.
Omega Weapon (Final Fantasy 8)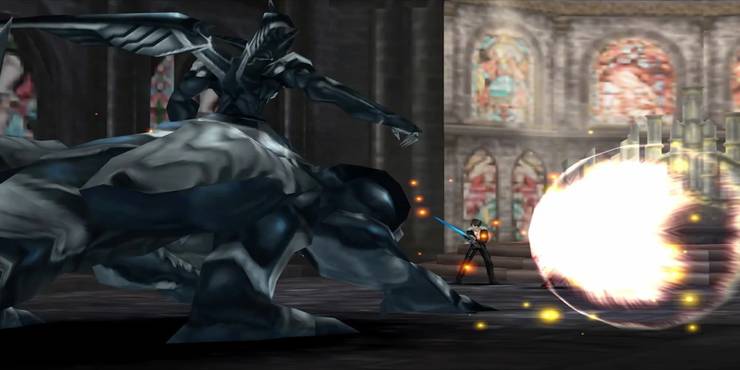 Start a dangerous quest to find Omega Weapon, a symbol of great power and a hard-to-find secret boss in the Final Fantasy 8 world. For this tough fight, you must put together your best connections, improve your magic, and get better at fighting.
You will be pushed to your limits and beyond when you muster up the courage to face this cosmic threat. The fight with Omega Weapon requires careful planning, perfect performance, and a strong will.
Only those who can beat this opponent's overwhelming power will get the ultimate win and have their names written into Final Fantasy history.
Penance (Final Fantasy 10)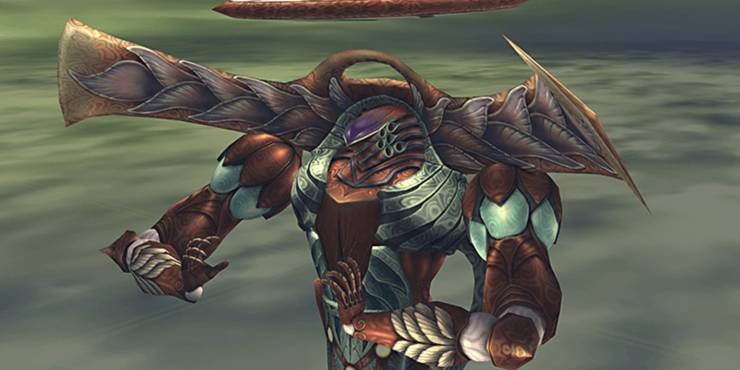 Gather your unwavering resolve and face Penance, the guardian of the Omega Ruins of Final Fantasy 10 who is a monster. This powerful hidden boss is a tough task that requires you to use all of your aeons and plan carefully.
The constant attack of Penance will put your party's strength, stamina, and tactical skills to the test. Only the most skilled and well-prepared summoners have a chance of beating this dangerous foe and bringing peace to the Omega Ruins.
The fight against Penance is a true test of skill and courage, and only the bravest adventurers in Spira are up to the task.
Ruby Weapon (Final Fantasy 7)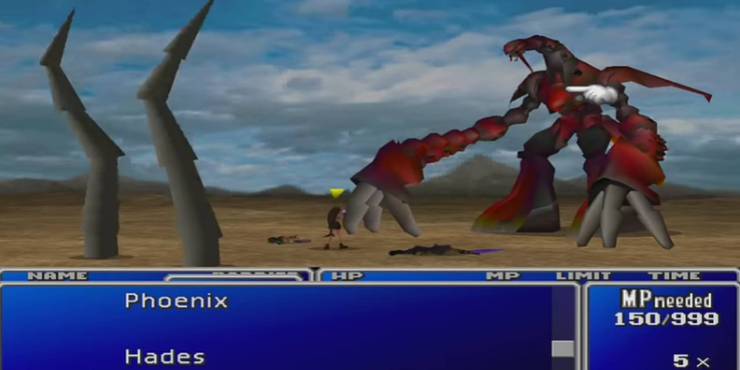 The powerful Ruby Weapon is hidden beneath the changing sands of the Corel Desert, which is part of the huge world of Final Fantasy 7. To beat this famous boss, would-be warriors need to gather their strength and give their party the best gear they can find.
Get ready for a long, hard fight that will test your endurance, strategy, and tactics. Ruby Weapon is a scary enemy because of how strong it is and how often it hits. Only the most skilled and determined adventurers can hope to beat it.
Are you ready to take on the biggest task and win?
The Ancient Dragon (Dark Souls 2)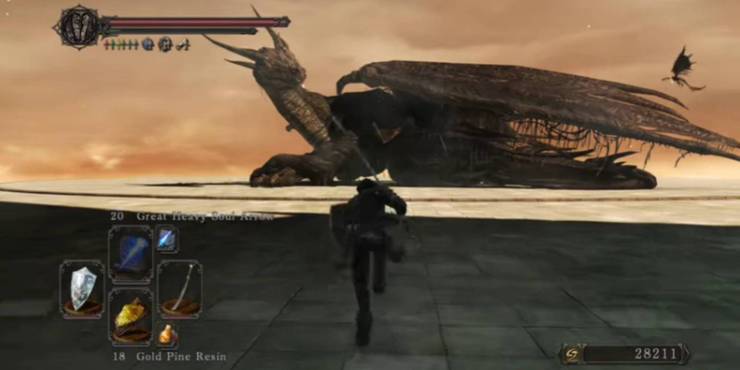 The Ancient Dragon, a huge and awe-inspiring creature, waits for brave souls who are brave enough to test its power high up on the Dragon Shrine in the dangerous world of Dark Souls 2. This boss is hidden and has a lot of power. It rules the battlefield with powerful strikes that require perfect timing and constant attention.
As you climb to the top of the shrine, you'll need to master the art of avoiding attacks and strike with planned accuracy to beat this powerful foe. Only those who show they are strong enough and beat The Ancient Dragon will be able to call themselves legends in 8 Ball Pool.
C'Thun (World of Warcraft)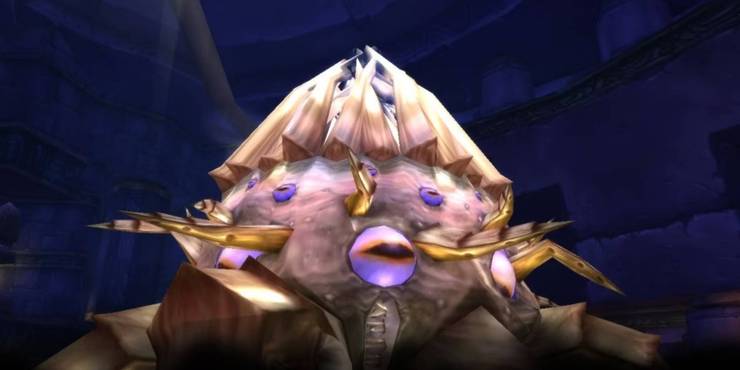 In the vast and immersive world of World of Warcraft, there is an old god named C'Thun who lives deep inside the Temple of Ahn'Qiraj. This eldritch being is the personification of chaos and madness. It has unimaginable power that can make even the bravest explorers feel like giving up.
To beat C'Thun, you have to work as a team, coordinate well, and understand a lot of complicated tactics.Raid parties have to go deep into C'Thun's dangerous lair and fight their way through hordes of minions and C'Thun's powerful attacks.
You can only hope to win this final test of strength and resilience if you plan carefully, keep going, and have strong bonds with your allies.